Horsens Yachtharbour
Horsens Marina is situated scenically at the end of the incredibly beautiful Horsens Fjord. Horsens is one of the biggest cities in Jutland and presents itself as a perfect starting point for a visit to East Justland. Close to the marina you will find Denmark's broadest pedestrian street with specialty stores, cafés and malls. You are also never far from the next exciting museum and the most beautiful old churches, which put their mark on the city's character.

Horsens Marina is a particularly great option if you want to visit Horsens because of its flourishing cultural scene. If you are a passionate about music, then the city has myriads of major concerts on offer, like Madonna and Metallica, as well as German Schlager concerts. There is a high level of cultural activity surrounding the theater scene, art and other museums, the big Mediaeval Festival and a lot more. So you see, there are many good reasons to visit Horsens, and bringing your own bed with you. As a sailing guest at the marina you aren't just close to city life, you are close to the beautiful nature of East Jutland aswell.
The environment surrounding the marina has retained its original harbor flair by preserving the distinctive wooden shacks from the old fishing harbour. Horsens Marina is also one of the few places in Denmark that offers houseboats to people who have dropped living on land and have taken up year-round residency on the water.
Read more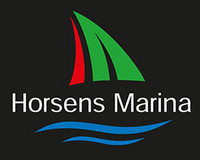 Nordøstpassagen 21
DK-8700 Horsens
Tlf. +45 20 80 13 38
Send an email